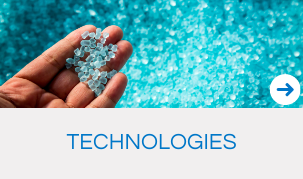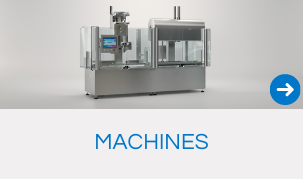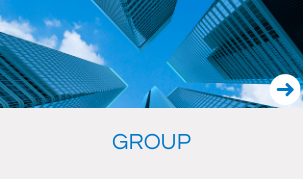 Our tailor made Shrink Sleeve Label Solution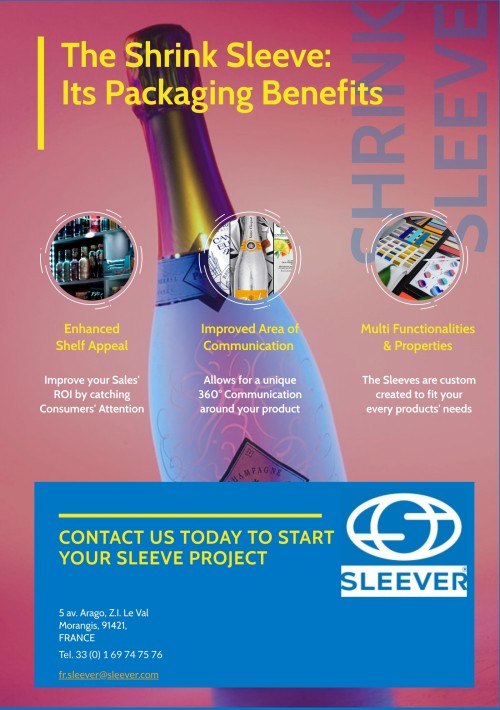 A Flexible & multi-application labeling solution
Sleever® has revolutionized the world of decoration, protection and enhancement of packaging through its technological expertise in the manufacturing of the heat-shrinkable tubular plastic label (also commonly called, shrink sleeve label).
This Sleeve packaging concept ensures great flexibility thanks to its multiple applications, choice of materials and complementary functionalities: It combines, on a single three-dimensional support, four unique main functions to energize your products' packaging appeal:
Information
Protection
Promotion
Appeal
Its main Functions can be declined in a wide variety of innovative Solutions, providing you with a whole catalog of products that respond to specific issues: from the anti-counterfeiting guarantee, to the protection of sensitive contents with a light barrier, or to serialization, especially for the pharmaceutical sector.
Our Sleeving solutions can be adapted onto all your containers' material type, from plastic to glass, metal and aluminum.
In addition, this labeling solution adapts to the most complex shapes of your products, providing a complete (Full Body Sleeve), partial (Partial Sleeve) or targeted (Anti-Counterfeiting Solutions) sleeving to meet all your Operational, Marketing and Promotional needs.
The Sleeve Reinforces Your Products' Packaging Appeal and Sales.
By reinforcing the visual identity of your brand and product and perfectly matching its shapes, our Shrink Sleeve Label solution offers an incomparable packaging appeal quality when compared to traditional packaging technologies.
The Sleeve stands out as an undisputed winner for differentiated high added value packaging, as it offers a 360° surface around the product for Brands to communicate.
Additionally, and thanks to its range of unique sensory effects (Visual, Touch, 3D, Aromas...), the Sleeve will seduce your consumers and stimulates the act of buying at the POS, thus allowing you to align your marketing strategies with your sales objectives.
As a specialist in plastic packaging printing, we offer you a wide variety of printing technologies, from digital Sleeve printing, to traditional printing by gravure, Flexo or Offset, offering you a strong flexibility of techniques (Hybrid Printing) in order to obtain the desired final result.
Packaging solutions designed for specific market needs
The Shrink Sleeve Label meets the expectations and can be adapted to many different markets:
Food & Drinks
Perfumes
Cosmetics
Cleaning & House Products
Pharmaceutical & Drugs
Wines & Spirits
Understanding the specific challenges and needs of the different markets has enabled Sleever to develop and design packaging solutions that meet their growing concerns and issues.
To support you in the choice and implementation of your labeling solution, our expert teams ensure a constant local and global presence to support you in your packaging issues.
Seeldrink®, designed for liquid food goods in glass and PET bottles, meets the specific needs related to filling processes (aseptic, ultra-clean, pasteurisation, etc.), containers (shock resistance on the line, during transport) and high speed production lines.
NOTIPLUS® is another example, created for the pharmaceutical industry to reduce overpacking issues, it features a Sleeve which integrates a repositionnable multi-page leaflet label. This makes it an original, practical and competitive alternative to cartons and other packaging types.
---
Media
December 15, 2021 - SLEEVER, partner of the packaging & Machine conference: "all together, let's accelerate the transition"!
November 12, 2021 - SLEEVER shares its strategy for supporting ecological transition at the AWA- TLMI conference
To the Press Room »